LA SOLANA Beauty and Health
Spot remover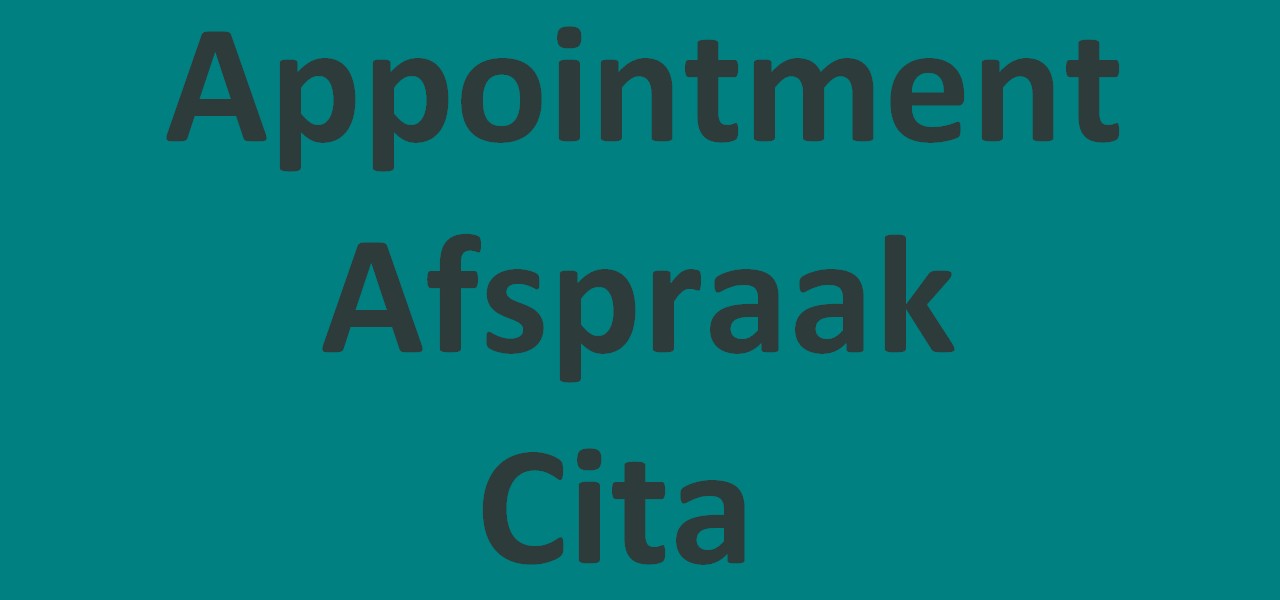 Remove skin imperfections with coagulation
Do you have skin imperfections that you would like to have removed? We can treat this well by means of coagulation, also known as thermolysis.
Coagulation is a treatment method in which a small skin problem is purposefully heated by means of a hair-fine needle that is inserted into/onto the skin condition. After this, the skin condition turns into a scab and falls off within a few days. This method is very safe. Surgical interventions are no longer necessary thanks to this method, so that the formation of scars is prevented. Often 1 treatment is enough.
Which indications can be treated:
Barley grains (milia)
Milia are very small, harmless white round bumps on the face, often around the eyes. The cause is not clear. There may be a blockage of sebaceous gland output ducts in the epidermis.
Steel warts (fibromas)
Fibromas are common skin tags, often located in the neck or under the armpits and sometimes in the groin or on the eyelid. Usually they are soft to the touch and slightly petiolate, sometimes pigmented.
Age warts
These are common non-viral warts that have a cauliflower-like texture. They come in many different varieties from light brown to very dark brown. A seborrheic wart usually develops in adulthood and usually from the age of 50.
Sebaceous gland hyperplasia (enlarged sebaceous gland)
Sebaceous gland hyperplasia literally means a visible enlargement of the sebaceous glands in the skin. This completely harmless skin condition is quite common in aging skin, where sun exposure undoubtedly plays an important role. That is why we see the skin abnormality mainly in the face. We see several small, yellow, somewhat lobed bumps.
Syringomas (bumps around the eyes)
Syringomas are small, benign bumps that originate from the sweat glands. The vast majority of syringomas are found on the lower eyelids.
Xanthelasma (cholesterol deposits around the eyes)
Xanthelasma are yellowish, oval patches, usually located around the eyes. They are localized fat bumps that are sometimes seen in people with high cholesterol.
Dermal Nevi (benign moles)
These are thickened connective tissue bumps that can be slightly light brown in color. Sometimes a hair grows out. They are also often referred to as pimples or witch's pimple and are often located on the face on the upper lip, chin or nose.
Couperose
Couperose can also appear on your cheeks, nose, forehead and chin. With rosacea, wide blood vessels lie close to the surface of your skin. As a result, the skin always has a red color. Couperose is caused by the superficial blood vessels in your skin becoming weaker and wider. The cause of this is not known, but there are a number of different things that can contribute to the development of couperose: heredity, UV light, skin type: people with lighter skin types are more likely to have rosacea, fluctuating temperature
Blood vesicles
Blood vesicles are small red vesicles. They can appear anywhere on the body. But most often they occur on the décolleté, face, back and abdomen. They can grow from 1 to 5 millimeters in size and are easy to remove.
Aftercare
Avoid direct sunlight for 2 weeks.
Keep as dry as possible for 48 hours, then wash with lukewarm water without soap over the treated areas. This due to pigment abnormalities. If you do go outside, make sure you apply a sunblock or at least factor50.
The skin is red and possibly swollen. The first hours after the treatment you should spare the skin as much as possible. Cooling is allowed and application of aloe vera gel is allowed to prevent any burning sensation that may occur.
Avoid getting the treated area wet for 5 days.
Do not touch the treated area with your hands.
After the scab has fallen off, apply at least SPF 50.
Do not use foundation, powder is allowed.
During the first week after the treatment, do not exercise, go to a swimming pool, whirlpool or sauna.
If scabs develop, never scratch: they will heal on their own.
Contra indications:
Melanomas (always see your GP)
Pacemaker
Heart rhythm disorders
Blood disease
Blood thinners
A fever
Epilepsy
Chemotherapy
Pregnancy
Diabetes mellitus
Herpes infection
If you have any questions or doubts, feel free to contact us.
Appointments can no longer be canceled or changed within 24 hours.